Pay Per Click Campaign Setup and Management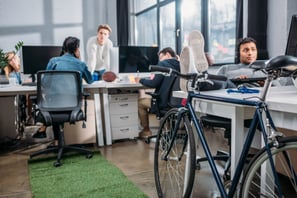 WHAT IS PAY PER CLICK (ppc)?
Pay-Per-Click or PPC is an internet advertising model where brand or a company can advertise their products or services directly on the search results that correspond to a particular keyword. The business (advertiser) in turn, is charged only when a user clicks on the ad - and thus the name.
Depending on how good the Ads and Landing Pages are, PPC is the best option for generating traffic to a website quickly since achieving consistent organic traffic may takes months of constant SEO effort to achieve. There are quite a few PPC management services in the market, but the most prominent ones are Google Ads and Microsoft's Advertising.
Why Pay Per Click Management?
Although PPC is a great way to generate traffic to your site quickly, if not done well it can also lead to poor ROI figures through wrong keyword targeting and budget mismanagement. To that end, we always advise our clients to ensure that their PPC campaigns are created, setup and managed by professionals. We have years of running PPC campaigns from clients across different industry verticals and our decisions are always backed by hard data.
The techniques we employ like enhanced CPC, Automatic Bids, Geo-Targeting, Link Extensions (now called Assets), Retargeting and more maximize the ROI of your campaigns and boost the Click Through Rates (CTR) of your campaigns and conversion rates (more leads).
How Will Silent Freeway Help in PPC Management?


Campaign Setup Silent Freeway will help in researching and selecting the right keywords, organizing these keywords into well-organized campaigns and ad groups, setting up landing pages that are optimized with the right terms. Also included are researching for negative terms, scheduling, location set up etc.
Audience Targeting Then comes the audience targeting; with a comprehensive market research, Silent Freeway will build the customer persona for a particular business and use it to target the right audience.
Creative Development Once this is done, we will then work on crafting Ad copies by keeping customer psychology in mind to get the best click-through rate for the Ads by having the right Ad extensions (assets) added to improve the quality score and Ad Rank real estate (position) of the Ad at a lower CPC.
Monitoring and Reporting Once the campaign is set live, we will keep monitoring the results and constantly iterating the campaigns to optimize for conversions (Conversion Rate Optimization / CRO).
Remarketing As it takes a great amount of time and touch points to convert a visitor, conversions are not always easy to achieve during the first visit; we will also be designing remarketing campaigns which follows the visitors where ever they go and which further increases the possibility of visitors coming to your website multiple times and hence increase the chances of converting them.
SOME OF THE DIFFERENT PLATFORMS WE WORK WITH